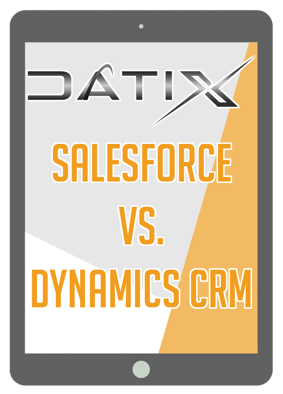 Download Our Free Salesforce vs. Dynamics Guide!
In this head-to-head CRM showdown we'll break down the major differences, advantages and disadvantages with Salesforce and Microsoft Dynamics CRM when it comes to:
Reporting

Mobility

MS Product Integration

Overall System Fit with Your Business Needs
We also break down buying criteria that may be important to your company: such as organizational interest in cloud solutions, licensing costs, ideal environments for each system, and more! If you're still not sure which CRM software would be the best fit your business, our Salesforce vs. Dynamics Guide is the only resource you'll need. Fill out the form to the right and we'll email you the book right away!